What is Braster?
Braster is an innovative medical device for
comfortable in-home breast examination.

The efficacy of the Braster System has been proven in observational studies, and its fast operation
and simplicity have been confirmed by its users.

Learn more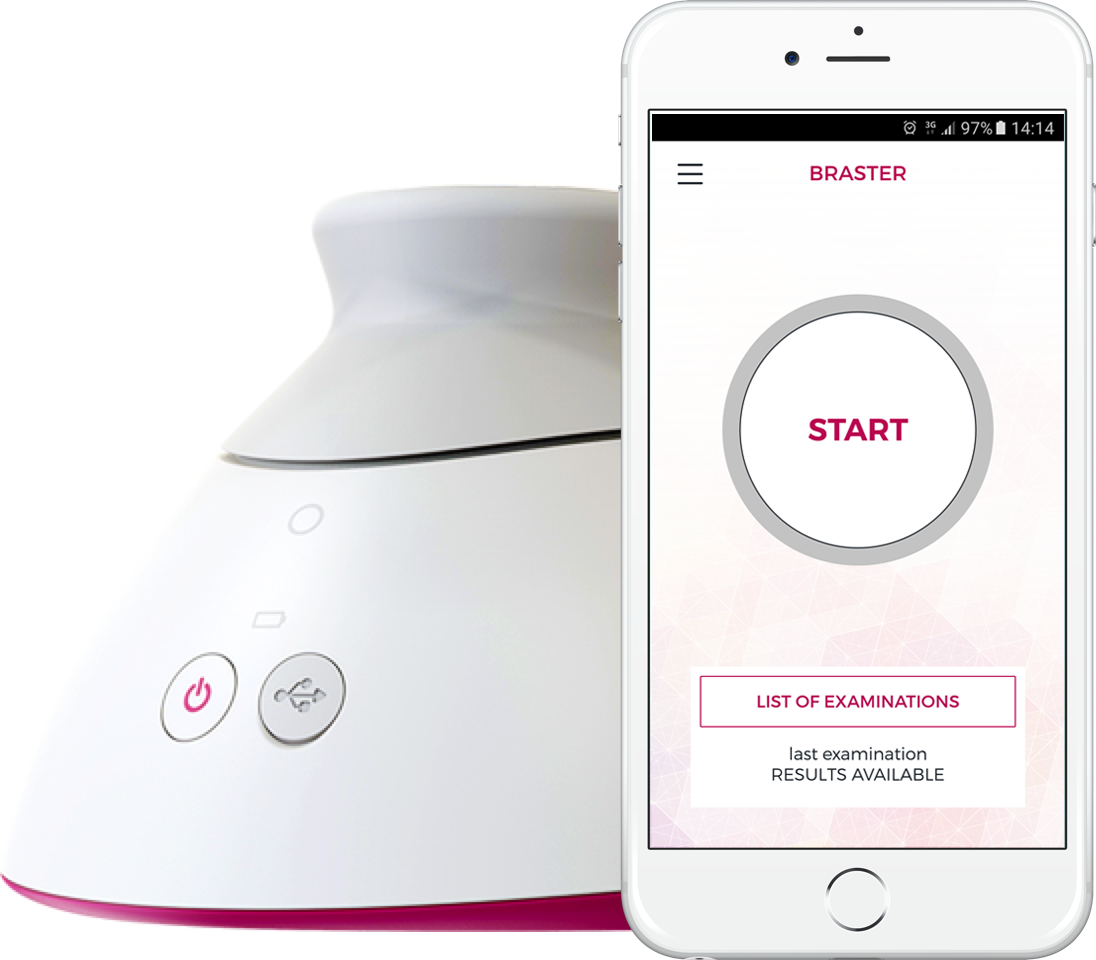 Braster is a medical device that monitors the distribution of temperature in the breasts and records areas of higher temperatures, which may indicate malignant changes.
The Braster Care mobile app for smartphones and tablets connects wirelessly to the device, providing intuitive instructions throughout the entire examination and sending the data to the Braster Telemedical Center for analysis.

The app is available for smartphones or tablets with Android and iOS (except for Samsung Galaxy J3 (6) and LG-E610) and Samsung A8 (A530F).


Braster is an oncological vigilance system, complementary to standard diagnostic methods and screening.
It should be noted that combining various types of examination increases the chance of detecting alarming changes at an early stage of the disease, which may allow for less invasive treatment and enhance the probability of a complete recovery.

Compared to normal cells, cancerous cells have an increased metabolism and create a dense capillary network. Those two processes result in the creation of higher temperature focal points, visible on contact thermography.

Thanks to a special matrix using contact thermography, the Braster medical device is able to register even 3 mm breast areas with a higher temperature, which may be a sign of alarming malignant changes*.

* Report from the ThermaMED observational study
The advantages of the Braster System include the ability to perform a reliable monthly self-examination and to receive results without leaving one's home.
You can perform the examination at home in just 15 minutes!
The examination is painless and safe, since it does not use radiation.
The patented thermographic matrix registers even the smallest changes in the breast, starting at 3 mm in size.
Efficacy confirmed by clinical trials*.
If you complement regular ultrasounds and mammography with monthly Braster examinations, you increase the chance of detecting malignant changes at a stage that allows a speedy recovery.
* The trials were conducted in Poland on a group of approximately 2000 women, of which 1010 were examined as part of observational studies in the years 2013–2016.
Efficacy proven in observational studies
The Braster medical device was created in cooperation with Polish specialists from the best research centers. Thanks to their knowledge of, among other things, liquid crystal technologies, optoelectronics, and artificial intelligence, we were able to create a system that has the potential to become an important tool in breast cancer prophylaxis for women around the world.


Braster holds TUV NORD certificates in quality management systems, the main advantages of which are improvement of quality and services and a reduced risk of complaints.

Learn more
Research centers cooperating with the Braster company
2 WARSAW
Saska Kepa Medical Center

ul. Marokanska 16, 03-977 (ThermaMED and Innomed)

Magodent

ul. Fieldorfa 40, 01-999 (ThermaMED)
1 WROCLAW
Lower Silesian Center of Oncology

pl. Hirszfelda 16, 53-416 (ThermaALG, ThermaMED and Innomed)
1 KATOWICE
Femina Medical Center

ul. Kłodnicka 23, 40-703 (ThermaMED)
3 KRAKOW
Specialist Medical Center for Minimally Invasive Surgery SCM Sp. z o.o.

ul. Grzegorzecka 67c/U6, 31-559 (ThermaALG)

Independent Public Health Care Center University Hospital (Collegium Medicum Jagiellonian University)

ul. Kopernika 36, 31-501

Zdrowie Kobiety Sp. z o.o.

ul. Praska 30 C, 30-328 (ThermaALG)
Check whether you can self-examine using the Braster device
Thermal images produced during the examination are analyzed based on the determination of the thermal and structural balance of both breasts. Surgeries, pregnancy, or infections may cause changes in the structure or temperature of the breasts, which can undermine the reliability of the results.
Due to ongoing changes in breast structure and temperature caused by surgeries or cancer treatment, Braster cannot be used by women undergoing or having undergone treatment for breast cancer; e.g., after breast-conserving surgery, unilateral or bilateral mastectomy, drug treatment (chemotherapy, hormone therapy, biological treatment), or radiotherapy.
Due to changes in breast structure and temperature during pregnancy, lactation, infections, or as a result of surgeries, Braster cannot be used for a specific time by women in the following cases:
Physiologically altered breast structure due to pregnancy or breastfeeding;
General infections with a body temperature equal to or greater than 38°C and inflammation of the breasts accompanied by pain, skin redness, and bruising;
Breast implants, hyaluronic acid injections to the breast, and lipotransfer (up to 12 months following the procedure);
Tumorectomy (up to 12 months following the procedure);
Fine-needle biopsy of the breast (up to 4 weeks following the procedure); coarse-needle biopsy or Mammotome biopsy (up to 6 months following the procedure).
Expert opinion on
the Braster medical device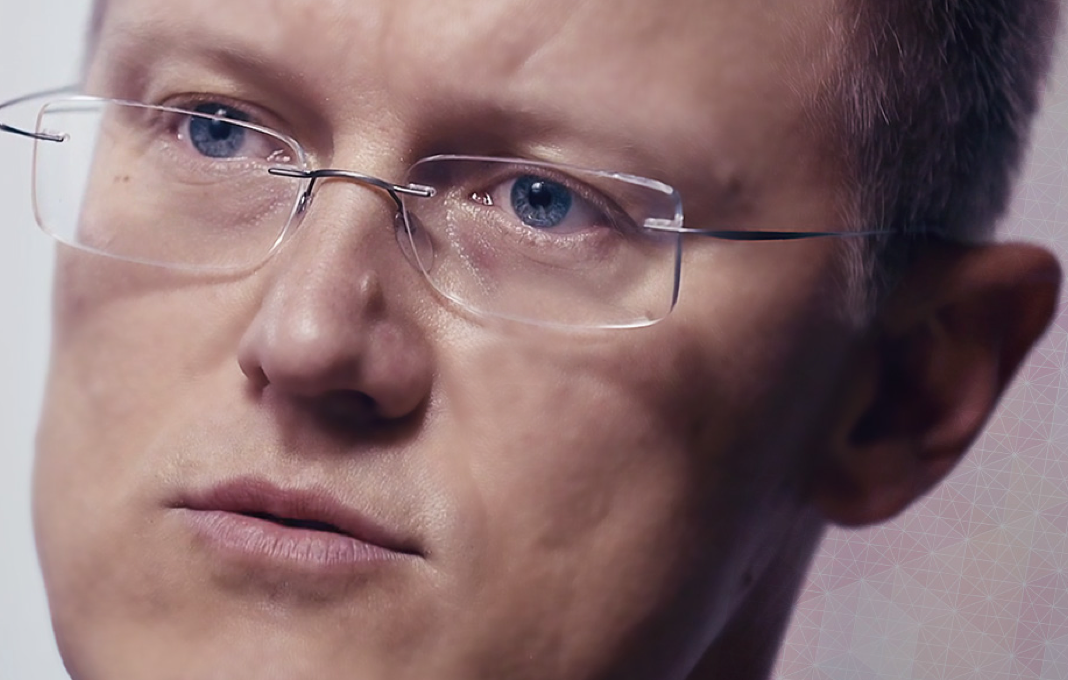 "The key to reducing the breast cancer risk is prophylaxis, prophylaxis, and once more prophylaxis."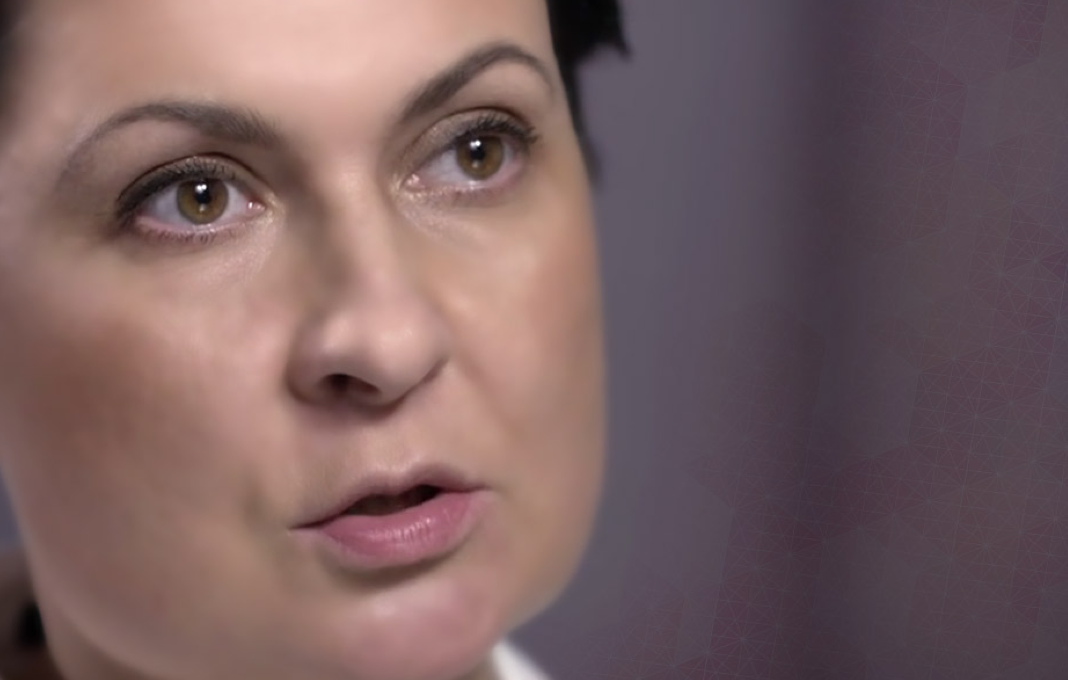 "On the basis of over 1000 examined women, we can certainly conclude that contact thermography is efficient in detecting neoplastic lesions."
Take care of the health of your breasts!